Things To Know
Thanks to modern advancements in orthodontic technology, Embrace Orthodontics can offer patients a broader range of treatment options than ever before. Although conventional metal braces remain a popular choice, clear braces are highly sought after by adolescents and adults who feel self-conscious about wearing braces. Additionally, Invisalign clear aligners provide a "braceless" alternative for achieving straight teeth. Dr. Sileikyte can assist you in selecting the most suitable treatment option for your needs.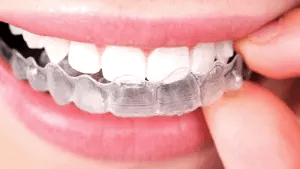 Invisalign, which is among the clear appliances, utilizes a sequence of transparent, detachable, and comfortable aligners to align your teeth. These aligners are undetectable, meaning that no one will be aware that you are wearing them. The advantage of Invisalign is that the aligners are removable, allowing you to eat and drink anything you desire during treatment, and making brushing and flossing less difficult. The aligners are also comfortable to wear and don't contain any metal components that can irritate the mouth throughout the treatment process.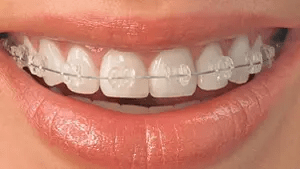 Clear ceramic braces are composed of translucent materials, which renders them less conspicuous on the teeth than metal braces. As a result, they are primarily used to address aesthetic concerns in teenagers and adults. Although they are less noticeable, clear ceramic braces require more significant attention to oral hygiene, as they are larger in size. One disadvantage of ceramic braces is that they are more delicate, and the elastic ties can become discolored between orthodontic appointments due to certain foods and smoking.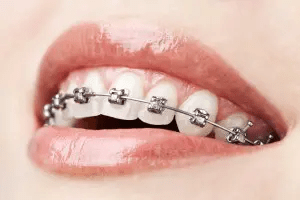 Self-ligating braces utilize the same materials as traditional braces but don't require elastic ties. This feature means that there are fewer appointments and less friction placed on the teeth. They are available in traditional metal, ceramic, or clear brackets and are the same size as metal braces. However, self-ligating braces use a specialized clip instead of elastic ties to guide the arch wire into place, reducing the amount of pressure on the teeth. They require fewer adjustments because there are no elastic ties to replace.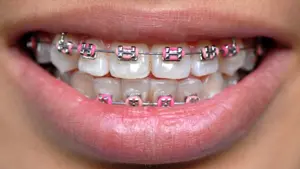 Currently, traditional metal braces represent the most prevalent type of braces in use. These braces are now smaller, more comfortable, and made of high-grade metal alloys. Patients can choose to add colored elastics (rubber bands) to their metal braces, resulting in a distinctive and colorful smile.