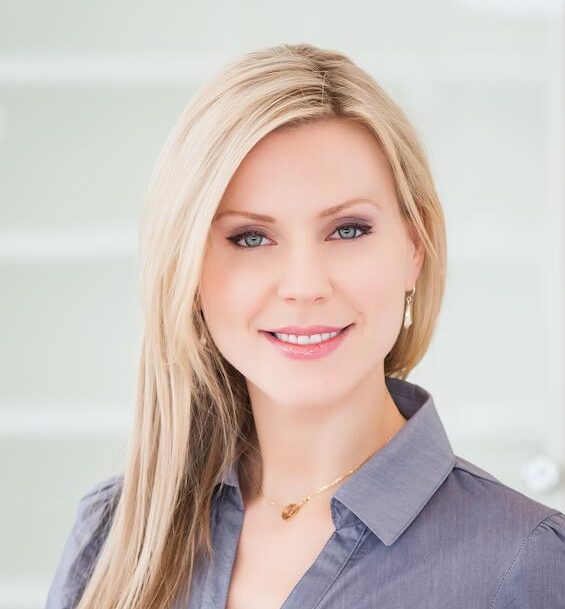 feels incredibly grateful to be in a profession that she absolutely loves. What a privilege it is to be able to work with so many wonderful patients and families! Orthodontics is about so much more than achieving a great smile, although who can complain about that? It's what that smile can do – helping individuals build their confidence and self-esteem to excel in other aspects of their lives.  Her goal is to offer personalized and exceptional orthodontic care to each and every one of her patients. 
Dr. Ramuné received her Bachelor's degree in Biochemistry from Rockford University, IL, where she graduated Summa Cum Laude and later pursued her DMD degree from the University of Manitoba Dental School. She graduated from dental school with Dean's Honors and numerous awards for academic and clinical excellence. Dr. Ramuné pursued her three-year post-graduate Orthodontic program at Vanderbilt University Medical Center to receive her Orthodontic Specialty certification. She is a Canadian and American Board Certified Orthodontist and utilizes the most current techniques in orthodontic treatment. Staying abreast of technological advances in the field is imperative to Dr. Ramuné, therefore she routinely participates in continuing education courses and seminars.
Outside of the office, Dr. Ramuné loves spending time with her husband and three young daughters. When she's not chasing after the little ones, she enjoys running, hiking and reading.