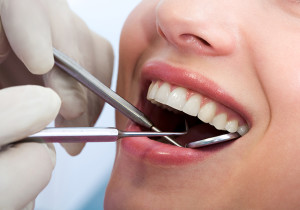 Adult Treatment Orthodontics – Benefits Beyond the Attractive Smile
So why consider orthodontic treatment as an adult? A confident beautiful smile is a significant benefit but not the only one. There are many good reasons to consider orthodontics in Edmonton including improved health of your gums, reduced wear of enamel, better environment for the TMJ, easier oral hygiene with reduced tooth decay, and better bite to accommodate ideal restorations.
Since adults, in general, are more motivated and compliant with orthodontic treatment, you can expect excellent results with reduced treatment times. We understand the importance of being confident with your smile while in treatment, therefore, here at Embrace Orthodontics we offer a wide range of esthetic treatment options, including modern self-ligating appliances, invisible ceramic braces, custom-designed Incognito® lingual braces and Invisalign®.
Beautiful Healthy Smiles Can Be Created At Any Age
It is never too late to improve your smile! Today, many adults are embracing orthodontic treatment to benefit from corrections of misaligned teeth, crowding, disproportionate jaw relationships and many other problems. In fact, here at Embrace Orthodontics, adults compose 30% of our practice! We are proud to offer a wide variety of treatment modalities that are most suitable for adult treatment in terms of esthetics and efficient treatment timing. Our main goal, as always, is a terrific new smile and a much healthier bite no matter the age.
Accelerated Orthodontics – Innovative Treatment Approach
For those that are interested to be in and out of treatment in less than 10 months, you'll be pleased to know that Dr. Sileikyte provides a unique treatment option known as Accelerated Orthodontics (WilckodonticsTM). Wilckodontics is an advanced orthodontic technique that increases adult treatment efficiency 3-4 times compared to standard treatment. It is an ideal approach for moderate to very complex cases and offers numerous periodontal (gums and bone) benefits. In some instances, it can eliminate the need for surgical jaw repositioning with improved facial and smile esthetics.
If you are interested in exploring your adult treatment options and taking your smile to the next step, please contact us. You can have a healthy and confident smile at any age!